Our Team of Certified Shorthand Reporters Have Excellent Qualifications, References & Skills
Linda J. Hart, CSR #4357, RPR, RMR and CRR: Our loyal clients are what have made us a successful agency over the years. Verbatim reporting and meeting deadlines have always been most important to me when performing my job. Technology has changed over the years from paper-fed court reporting machine to wireless realtime instant streaming of testimony. I began reporting in 1979 and still love my job. I have served as secretary/treasurer for Northern California Court Reporters from 2009 through 2010, and president of the same association from 2010 through 2011. I also proudly served as a board member for the California Court Reporters Association from 2011 to 2013. When not working, I love to travel, spend time with friends and family and enjoy the great outdoors.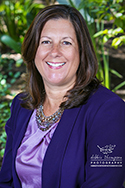 Karen Forster, CSR #8691, RPR: I have been a freelance deposition reporter since 1990. In addition to my CSR certificate, I am a Registered Professional Reporter through the National Court Reporters Association (NCRA). I had the privilege to serve as secretary of the Northern California Court Reporters Association in 2010 and 2011. I enjoy the diverse challenges of creating a verbatim record. My free time is spent with my family or in my garden.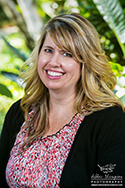 Kendra Gillie, CSR #9643: I have been a court reporter since 1992, and I still know this is the perfect job for me. I take pride in producing quality transcripts in a timely manner. I have experience in both court and depositions. In my spare time, I enjoy going to the gym and spending time with family and friends.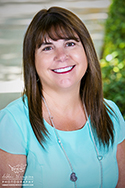 Diana Hulsey, CSR #6915: I have been a court reporter since 1985, working with L.J. Hart & Associates. I like skiing, going to the gym, walking, playing with my dog Molly, and traveling. I really like being a court reporter, because of all of the nice people I've met over the years.
Ruth Diederich, CSR #4952: I became a California Certified Reporter in 1980. I then attained my Registered professional reporter certificate in 1990. I have worked as a freelance reporter for civil matters and the like, and as an official reporter in criminal. I continue to enjoy my career as a court reporter both because of the challenges and the many rewards this profession has to offer. We have the opportunity to meet so many interesting people from all walks of life. I am incredibly close to my family, from my elderly parents (or mature parents as I fondly refer to them) down to my first grandchild. I spend most of my weekends traveling to visit them. In my spare time -- Wait. I don't have spare time. I'm a court reporter. Remember?
Jolyne Simler, CSR #10902: "People matter, excellent transcripts are paramount," has been my motto since I began reporting in 1995. I am a proud member of CCRA and NCCRA. When not working, I can be found reading, traveling and enjoying everything outdoors.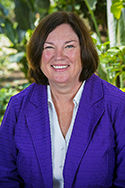 Sandy J. Koster, CSR #3325: I have been reporting since 1976, and love being a court reporter. I pride myself on producing accurate and on-time transcripts. I am also a member of National Court Reporters Association. In my free time, I enjoy riding my horse, Rock, and spending time with my family.